Honorable Minister for the Ministry of Information and Broadcasting- Dr. Hasan Mahmud has said that the government has initiated further strengthening of the tobacco control law to realize the honorable Prime Minister's vision of 'Tobacco Free Bangladesh' by 2040. He thanked the Ministry of Health and Family Welfare for initiating the process and committed to providing any support needed to strengthen the said law. Pointing out that the proposed amendment to the law will ban e-cigarettes, he urged the NBR and other related authorities to take necessary steps to prohibit the import of e-cigarettes. He said these today (Tuesday, 22 November 2022) while speaking as the Chief Guest at a session titled 'Opinion Exchange with Media Professionals about Strengthening the Tobacco Control Law'. The event was organized by the non-government think tank Unnayan Shamannay at the Bishwo Shahitto Kendo Bhaban, Dhaka. The session was chaired by the organization Chair and former Governor of Bangladesh Bank- Dr. Atiur Rahman. Media professionals from print and electronic media houses participated in the opinion exchange session.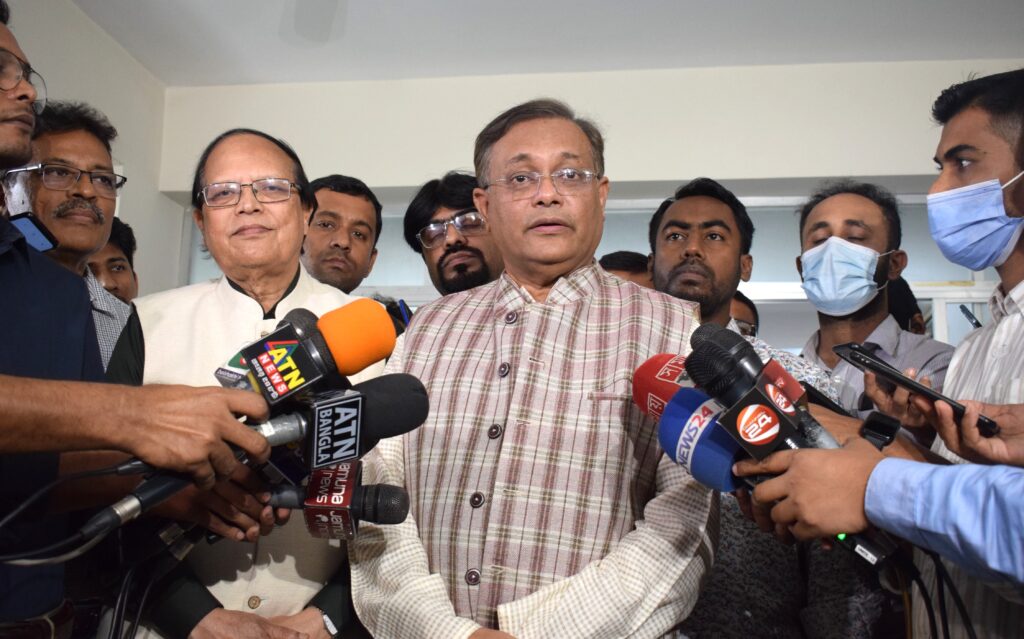 A presentation from Unnayan Shamannay identified the proposed amendment to the tobacco control law to be a timely and pro-people one. It has been inferred that this amendment will lift Bangladesh's tobacco control law to global standards if finalized. This will especially contribute to reducing tobacco use's economic and health impacts. For example, suppose the provision of maintaining designated smoking areas (DSAs) is canceled as proposed in the amendment. In that case, the risk of heart attacks among public places and transport users could be reduced by up to 85 percent. So far, sixty-five countries, including Nepal and Thailand, have banned DSAs. Every day in Bangladesh, around 450 persons die because of tobacco use. Given this context, media professionals and anti-tobacco activists are urging to strengthen the tobacco control law as soon as possible.
The Minister of Information urged the media professionals to help mobilize public opinion to strengthen the tobacco control law. He also opined that the Ministry of Health and the Ministry of Law should be engaged in public discourses to expedite the processes. In the remarks from the Chair of the session, Dr. Atiur Rahman pointed out that the main goals of the proposed amendment are to safeguard non-smokers from the indirect effects of smoking and to discourage young citizens from initiating smoking/tobacco use. He also inferred that the rumors about possible job losses or shopkeepers losing business due to the strengthening of tobacco control laws are baseless.